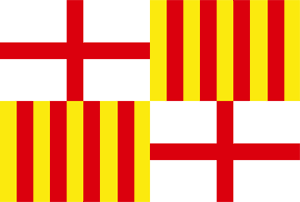 Hi everyone! This is the DJ of the Lifecruiser cruise ermm...grooving? Hahaha! Anyway, the idea of having a cyber cruise was conceived by Mrs. Lifecruiser and I say it's a marvelous idea. I have a dream of traveling around the world when I grow up (and can afford to cough out cash which goes 'Ka-ching'!) and I can at least fulfill part of my dream by participating in the virtual tours given by the A-Team Cruisers.

Since I joined in a few days late (wow, I can't imagine a crew like me coming late for the cruise =P) as I need to settle a few things over here in the other side of the world, like spending a last minute time with my elder brother. Anyway, do you like to take part in this cruise, if you haven't already? Complimentary TITs (No! No what you think! ;) ) are given by Mrs. Lifecruiser herself simply by linking to her site, which is http://lifecruiser.com, then tell her about it by e-mailing her. That's it! You're now part of this wonderful cyber cruise which brings you to wonderful spots around the world, like today's Barcelona hosted by Maremagnum!

¡Hola señor y señorita! ¡Bienvenida a bordo! Mucho gusto. Translation: Hello guys! Welcome aboard! It's great to know you all.

I hope my Spanish is understandable. It's not too good since I have forgotten what little I have learned last (err...last last?) year. =P I need to rely on my trusted Lonely Planet phrasebook!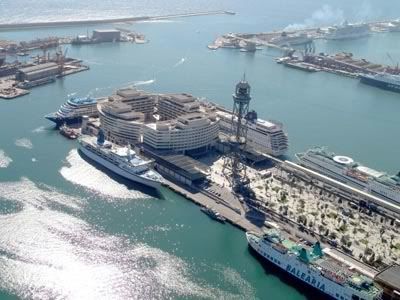 © Port de Barcelona

I'm currently at Port de Barcelona, now waiting for the Lifecruiser to berth at the port. Currently, it's 6.32 am in the morning at Barcelona and I'm feeling rather tired after flying all the way from Singapore where I transited from my country and after stopping over at Milan Malpensa Airport in Italy, and finally reached Aeroport de Barcelona after nearly 18 hours in flight. Whooo!!!

It is terribly expensive to charter a flight especially for me for this journey. Changi Airport officials weren't too happy about it, but I managed to bribe them with lots of money (LOL!) and their frowns turn into smiles. So, Mrs. Lifecruiser, you owe me $$$$$$! =P =P

It's too bad I couldn't see much of Barcelona from the taxi since I immediately dozed off after sitting on the cushion. Oh well, but at least I can see more of that later during the day! =D

Some information about Barcelona:

The second largest city in Spain after Madrid.
Located on the northeast coast of the Iberian Peninsula.
1,673,075 dwellers (as of 2006)
Barcelonians speak Spanish and Catalan. They also can converse in English and French.
Has many unique historic architecture and beaches and it is also a well-known tourist attraction in Europe (Hey, even S Club 7 and Cheetah Girls shot their films there!)
Time over there: +1 GMT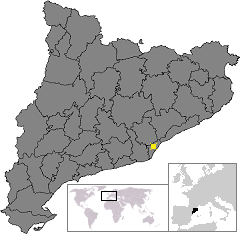 © Wikipedia.org

Okay, enough about Barcelona. Maremagnum will later show us more of Barcelona! =D Now it's time to play some Spanish music! First of all, let us all sing the national anthem of Spain!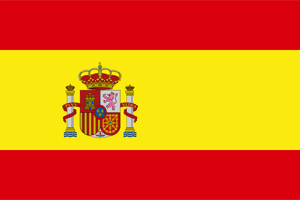 Playing: La Marcha Real
Source: Magun's Compass

Err... wait. There's no lyrics to La Marcha Real, Spain's national anthem! Surprise, surprise! Apparently, Spain is one of the few countries in the world whose national anthem has no official lyrics.

Let's spin out some more Spanish music: a traditional one and a contemporary one!

Playing: Flamenco


Flamenco is a genre of music in Spain which has the unique fast-paced rhythms and variable melodies which combined together gives an active mood and the urge to dance with this music. Yes, please make use of the Big Cruise Ball if your body begins to move with the music! Hahaha! =P I love the flamenco dancers (and especially their dresses! =O ). It gives the added grace to the music. =)

Playing: Aserejé


Listening to that song brings back a lot of memories. I remember how it was a big hit last time way back in 2002 and I love to try and imitate the famous Ketchup Dance on TV. Hahaha! Enjoy this song enjoyed by many!

If you guys want to request for more Spanish music, feel free to leave links to any Spanish music in your comments or if you would like me to upload it for you, be my guest and send me the music file via e-mail (my e-mail address is at the sidebar). Credits will be given to you (and the source of the music file, if any as well).

¡Hasta luego!. Enjoy the tour around Barcelona!

P.S. Tomorrow's destination will be (insert mystery town/city/port) over at Irish Church Lady. Yes, I'm sorry but I don't even know where it will be. That's why it's aptly called "mystery destination", lol! =P Check out the rest of the destinations this cyber cruise will anchor here.