I'm sure everyone has heard of Rome, the beautiful capital of Italy filled with majestic history and was once the capital of ancient Roman civilization. This is definitely one stopover I am not going to miss! RennyBA is our tour guide for today and throughout the day, I will play some Italian music for everyone to listen and enjoy.

First off, let us sing the national anthem of Italy.





Playing: Il Canto degli Italiani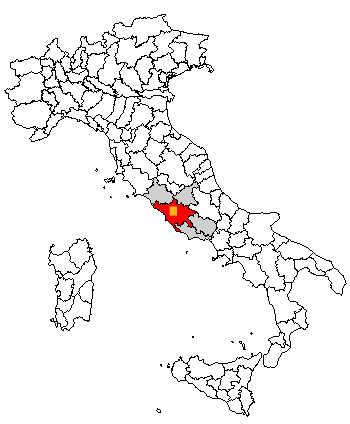 &copy Wikipedia.org

Some facts about Rome you should know before leaving the cruise ;):

The capital of Italy
Located in the central-western portion of the Italian peninsula
2.8 million residents residing in Rome!
Italian is mainly spoken but English is also wide understood
Famous for its Colosseum, one of the Seven Wonders of the World, as well as for its churches, architecture, food and football and many more (that's a lot!). This city is also famous for its history as it used to be the cradle of the Roman civilisation.
Remember to convert your money into Euros ;)
Don't forget to set your watches 2 hours after GMT. DST was recently implemented just hours ago.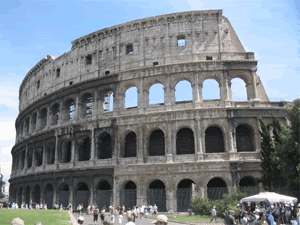 &copy Wikipedia.org

I shall play out three songs for your enjoyment. If you would to request for more songs, do not hesitate to air your requests via comments below, and I'll gladly play it for you. =)

This is definitely one of my favourite baroque musics by none other than Antonio Vivaldi, the great Italian composer! Presenting the whole three movements of La Primavera (i.e. Allegro, Largo e Allegro) of the famous violin concertos, Le quattro stagioni. The speakers need to be turned up when playing this as some parts are played softly and cannot be heard properly.

Playing: La Primavera, by Antonio Vivaldi



This is a song I found off Youtube, and her voice is absolutely amazing! I never knew Italian can sound so bello.

Playing: Caruso, by Lara Fabian



I'm sure you guys have heard of Il Divo. I heard about them before but I wasn't too sure who they are. So I went online and did some research and to my surprise, they're a group of singers who sing songs in a few European languages, including Italian. I love this song I'm currently playing now; it's called Ti Amerò from their first album Il Divo.

Playing: Ti Amerò, by Il Divo



I think I shall hunt around the Internet for more of their songs! =D

Benvenuto in Italia, amici! Have loads of fun there. See you all later in the trip! =D Don't forget when you are in Rome, do as what the Romans do! ;)